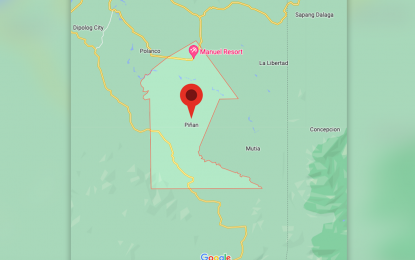 ZAMBOANGA CITY – An election officer was killed while her assistant escaped unharmed in a drive-by shooting in Zamboanga del Norte's town of Piñan, a police official said Friday.
Maj. Shellamie Chang, the Police Regional Office-Zamboanga Peninsula information officer, said Marcicel Peralta died instantaneously after being shot by a motorcycle-riding gunman around 8:42 p.m. Thursday in Barangay Lapu-Lapu, Piñan.
Peralta, 45, is the election officer of Mutia, Zamboanga del Norte.
Marites Inding, 52, Mutia's assistant election officer, was unhurt during the incident.
Chang said Peralta was driving a car with Inding as her passenger when shot by a motorcycle-riding assailant who overtook them upon reaching a bridge in Barangay Lapu-Lapu.
Peralta and Inding were on the way home to Dapitan City and Dipolog City, respectively, at the time of the incident.
Authorities are investigating the incident.
Meanwhile, the Commission on Elections (Comelec) vowed justice for Peralta.
"We are already in communication with the PNP (Philippine National Police) and we assure the public - and Marcel's loved ones - that the Comelec will not rest until justice is served," acting poll body chief Socorro Inting said in a statement.
The Comelec-Employees Union also demanded justice for their slain colleague.
"We call on the authorities to leave no stones unturned in their investigation and to do everything in their power to swiftly bring the perpetrators to justice. We cry and demand justice for EO (election officer) Peralta," it said in a separate statement.
The group also urged their colleagues across the country to wear black on Saturday to show their call for justice. (with Ferdinand Patinio/PNA)