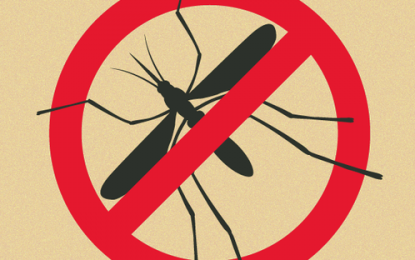 MANILA – The Department of Health (DOH) on Thursday said the country has recorded a 169 percent increase in cases of mosquito-borne chikungunya fever from January 1 to May 21, 2022.
In a statement, the DOH said 43 chikungunya cases were reported during the first five months -- 27 cases higher than the 16 logged in the same period last year.
Most of the chikungunya cases were from Central Visayas with 29 cases, or 67 percent of the total count. The remaining eight cases or 19 percent were from the Davao Region.
"The region with the most number of cases cumulatively and recently was Region 7 (Central Visayas). Of its 29 cases reported since the start of the year, 26 or 90 percent cases were recorded in April. However, from May 1 to 21, 2022, there were only two cases reported in the said region," the DOH said.
For the period of April 24 to May 21, there were 13 chikungunya cases logged in Central Visayas, 10 or 77 percent; Davao Region, 1; Calabarzon, 1; and the National Capital Region, 1.
As of May 21, no deaths were reported among the chikungunya cases.
Chikungunya is not as fatal as dengue.
However, its symptoms – fever, rashes, headache, nausea, fatigue, and acute and long-term arthritis in several joints are similar – to that of dengue.
Currently, there is no vaccine against chikungunya or specific medicine to treat it. Patients suffering from it get well through the treatment of symptoms. (PNA)