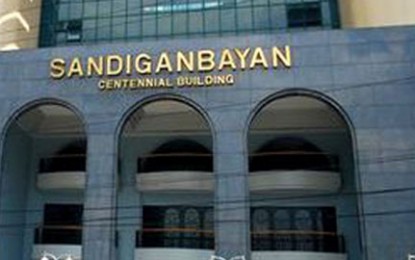 MANILA – The Sandiganbayan has found a former Bataan mayor and a businessman guilty of malversation and sentenced them to up to 18 years imprisonment.
The court's Third Division convicted former Mariveles, Bataan mayor Angel Peliglorio Jr. for malversation in connection with irregularities in the construction of the Mariveles Public Market in 2007.
Likewise convicted was Cedric Lee, president and chief executive officer of Izumo Contractors, Inc., which received advanced mobilization funds for the project which never commenced.
"(T)he totality of the facts arising from the evidence undoubtedly shows conspiracy between accused Lee and accused Peliglorio Jr.," read the 54-page decision promulgated June 3.
The court sentenced both to imprisonment of 12 to 18 years and a fine of PHP23.47 million in fine "equal to the funds malversed".
The amount represents 15 percent of the construction budget amounting to PHP110 million for the building, construction and site development of the market.
The court noted that no documents were presented to prove that Izumo is entitled to a lump sum advance payment.
"Apart from self-serving statements, there was no breakdown of the designs and studies he enumerated nor were there any contracts that would prove that he outsources and paid the other services," the court ruled.
The court noted that Lee "merely mentioned a general term, advance mobilization, as justification". (PNA)