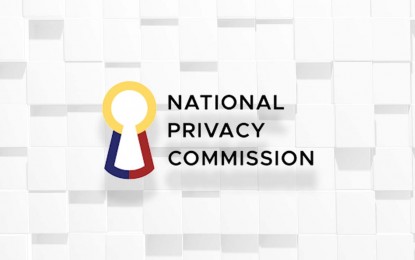 MANILA – The National Privacy Commission (NPC) has pledged to continue protecting the Filipino people's data privacy rights and its awareness campaign on the Data Privacy Act of 2012 (DPA).
In a statement on Friday, NPC Commissioner John Henry Naga said the NPC is eyeing to continue equipping Filipinos with knowledge on data privacy, security, and protection.
"The NPC will carry on in implementing programs, reforms, and projects to create a strong culture of privacy in the Philippines," Naga said.
During the Privacy Awareness Week (PAW) last May, he said the NPC held a total of 21 activities and projects, 359 stakeholders' consultative meetings, 308 social media campaigns, and five Data Protection Officer - Accountability, Compliance, and Ethics (DPO-ACE) trainings as part of its extensive awareness campaign.
"The PAW 2022 conference gathered speakers from both the government and private institutions to give insights on topics such as information safety on social media, protecting data privacy in schools, VaxCertPh, establishing trust in online lending, online banking safety, ensuring child safety in the online world, and cybercrime in the Philippines particularly emerging trends, prevention, prosecution, and remedies," he said.
He called on the public to protect themselves against "threats and risks" by reading up on data privacy through educational materials on the NPC website, conducting a "privacy check" on their online accounts and sharing their knowledge on data privacy with friends, family, and peers.
In addition, he encouraged the reporting of "data privacy violations" both online and offline and to be "an advocate by doing small privacy-friendly projects."
"All these precautions have a significant impact on the advancement of the culture of privacy in the Philippines," he said.
With the theme "Ang PAWer ng Data Privacy Mo: Praktikal, Angkop at Wastong Paggamit ng Datos ni Juan at Juana," the PAW culminated in a two-day conference held on May 25 and 26.
The PAW is an annual celebration pursuant to Presidential Proclamation No. 527 signed by President Rodrigo Duterte in 2018. (PNA)