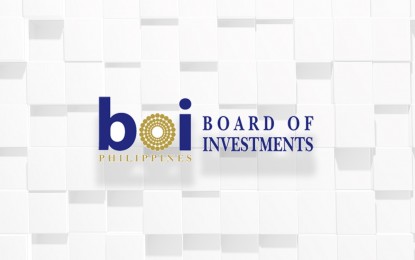 MANILA – The Board of Investments (BOI) reported the agency is already cleared from the Commission on Audit (COA) report that it has undistributed personal protective equipment (PPE) donated by China's Panhua Group as of end-2021.
In a press conference on Friday, Trade Undersecretary and BOI Managing Head Ceferino Rodolfo shed light on a news report published June 7 that the "BOI failed to distribute donated PPEs", using a 2021 COA report.
Rodolfo said COA cleared the agency on the issue last March.
This, as the donated PPE from China -- with the BOI as the recipient -- for health care workers are non-medical grade.
"We are talking about products here that are meant to protect our health workers so when we received the packages, as a protocol, the BOI had to do proper checking and evaluation of the protective health gear products including its location of origination as well as its quality," Rodolfo said.
He added that the agency has no intention to hold or stockpile the donations.
The senior trade official said the PPE donations were distributed to the Philippine General Hospital.
Since the donated PPE are non-medical grade, these were distributed to non-front line workers including security guards and administrative officers, among others.
"We have to understand also that the BOI, with the intention of acting based on prudence and compliance with relevant laws, rules, and regulations, conducted due diligence first to ensure that everything is in order," he said. (PNA)