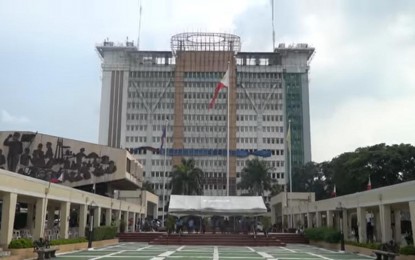 MANILA – The Quezon City government has collared a fixer who submitted falsified and forged documents in order to obtain a number of identification cards for Persons with Disability (PWD).
QC Vice Mayor Gian Sotto on Friday confirmed the arrest made on June 8 and reminded residents not to transact with fixers.
Sotto said a staff of the Persons with Disability Affairs Office (PDAO) flagged the application for four PWD IDs after noticing that the applications were filed by just one person.
After checking the documents, they also found out that the signatures of the medical professionals on the medical certificates were forged.
Through the help of the City Legal Department, the PDAO staff requested the assistance of the Quezon City Police District (QCPD) in arresting the alleged fixer.
The suspect is now detained at the QCPD headquarters and is set to undergo inquest proceedings.
"To our residents, do not transact with fixers because the city government is working hard to make the ID application process easier. QC E-Services where you can apply online for free is already up and running," Sotto reminded in a statement.
Sotto said online services were put in place to make services and programs accessible to residents and ensure that fixers and middlemen will not be able to take advantage.
PWDs who wish to apply for a QC ID may register online at the QC E-Services portal https://qceservices.quezoncity.gov.ph/, through their District Action Offices or village officials, or in person at the QC PDAO Office at the city hall.
The QC General Hospital provides free medical assessment on non-apparent disorders for indigent PWD applicants, upon referral by the QC PDAO.
Section 13 of Republic Act No. 11032, or the Ease of Doing Business and Efficient Government Service Delivery Act of 2018 which amended the Anti-Red Tape Act of 2007, provides that "fixing and/or collusion with fixers in consideration of economic and/or other gain or advantage shall be punished with imprisonment of one year to six years with a fine of not less than PHP500,000 but not more than PHP2,000,000".
A person who falsifies documents such as medical certificates and forges signatures may likewise be held criminally liable under Articles 172 and 174 of the Revised Penal Code. (PNA)