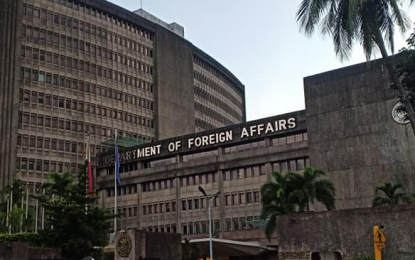 MANILA – The Philippine government has filed another diplomatic protest over China's activities in the Ayungin Shoal, including the installation of buoys blocking its entrance.
In a report dated June 10, the Department of Foreign Affairs (DFA) said Chinese Coast Guard vessels have shadowed Philippine boats on a rotation and re-provision mission.
Among others, it illegally fished in the area and installed buoys and fish nets "that blocked the shoal's entrance."
"The 2016 Arbitral Award affirmed that Ayungin Shoal is within the Philippines' exclusive economic zone and continental shelf. China has no right to fish, monitor, or interfere with (the Philippines') legitimate activities therein," the DFA report added.
The department reiterated its calls on Beijing to comply with its obligations under international law, including the United Nations Convention on the Law of the Sea (UNCLOS) and the Arbitral Award.
The latest protest came a day after DFA said it lodged a note verbale against the return of 100 Chinese fishing vessels in the Julian Felipe Reef. (PNA)