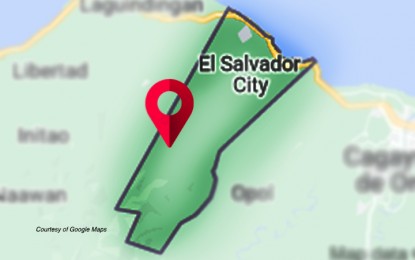 CAGAYAN DE ORO CITY – Local authorities in El Salvador City in Misamis Oriental province continue to issue warnings and advisories to the residents to minimize activities near beaches because of an alleged
"sighting" of a saltwater crocodile.
In a radio interview Saturday, Noli Adrian Gabule, the head of the El Salvador City Agriculture Office, said they are investigating to confirm the presence of a crocodile in Barangay Sinaloc.
The local government's Bantay Dagat (Ocean Watch) personnel were tasked to conduct a seaborne patrol in the said community. However, they have yet to see the crocodile.
"Our only focus is to take precautionary measures and we already informed our coastal barangays. We will continue our seaborne patrol because we will not neglect this incident. However, we cannot confirm as of the moment the alleged crocodile. Those might just be allegations," Gabule said in the vernacular.
He urged the public not to panic and just follow the precautionary measures from the authorities.
Teodulfo Bombeo, head of the City Disaster Risk Reduction and Management Office, said the crocodile was seen by two residents in the coastal area of Purok 1.
He said a certain Ernesto Ragmac, 44, resident of the said place saw the crocodile on the morning of June 9 and it was followed by Kajushua Gando, 28, who reported seeing the crocodile the following morning.
"The city government of El Salvador is advising the people to avoid activities in the sea waters so that we can avoid any accident," Bombeo said in the vernacular in his Facebook post. (PNA)