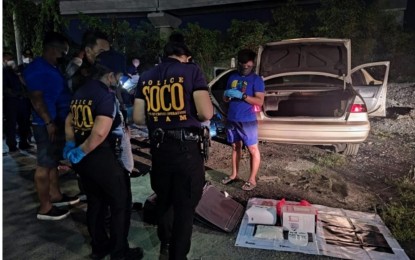 MANILA – The National Capital Region Police Office (NCRPO) has confiscated over PHP775 million worth of various suspected illegal drugs in a series of operations in Metro Manila during the first 100 days of NCRPO chief Maj. Gen. Felipe Natividad.
From March 1 to June 8, Natividad said the NCRPO's anti-narcotics teams also arrested 5,908 suspects in 3,226 anti-drug operations.
The suspects were taken under custody while complaints for violation of the Comprehensive Dangerous drugs Act of 2002 have filed against the suspects.
"NCRPO's campaign against illegal drugs is one of our top priorities as we have witnessed the undeniable relationship of drug proliferation and criminality in the community," Natividad said in a statement on Sunday.
"Indeed, we have established a lot of gains in our first 100 days and the public can expect a more invigorated and systematized launching of operations geared to curb illegal drug activities in Metro Manila," he added.
The NCRPO covers five districts -- the Manila Police District, Quezon City Police District, Northern Police District, Southern Police District, and Eastern Police District.
According to the report, the five NCRPO police districts seized 113,520 grams of shabu worth PHP771.94 million; 31,455.10 grams of marijuana worth PHP3.8 million; eight tablets of ecstasy worth PHP13,600; and 28 grams of cocaine worth PHP148,400.
Earlier, the Philippine National Police (PNP) reported that it has seized some PHP1.63-billion worth of illegal substances and arrested 15,946 suspects from 12,858 police operations in the first quarter of 2022. (PNA)