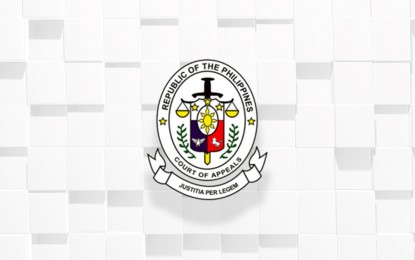 MANILA – The Court of Appeals (CA) denied the appeal of two men to reverse a Baguio court ruling that sentenced them up to 10 years in prison for illegal possession of lumber 12 years ago.
The appellate court's Thirteenth Division on June 10 affirmed the Baguio City Regional Trial Court Branch 5 decision on Jan. 13, 2019 that found Ben Cagan Jr. and Marcelino Kidit in violation of Presidential Decree (PD) No. 705 or the Revised Forestry Code of the Philippines.
The two were charged with possessing 2,274 board feet of newly sawn Benguet Pinewoods valued at PHP63,672, loaded on a truck without the necessary documents when flagged by police at a Commission on Elections checkpoint on May 17, 2010.
Police noted the back portion was concealed by a tent-like material.
Cagan, whose license has expired, claimed he was asked to drive the truck without knowing its contents.
On the other hand, Kidit said he just hitched a ride since Cagan was a relative and that he did not know they were illegally transporting lumber.
The CA said the denial was "unlikely" and the warrantless search by the apprehending officers was valid.
"Consequently, the forest products seized are admissible as evidence," the CA ruled.
Under Section 80 of PD 705, an offender may be arrested without warrant if the offense is committed in the authority's presence. The tools and equipment used in committing the offense and the forest products cut, gathered or taken by the offender in the process of committing the offense will be seized, to be delivered within six hours from the time of arrest. (PNA)