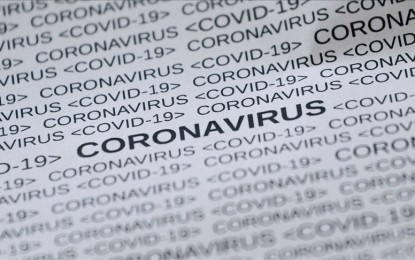 MANILA – The Department of Health (DOH) clarified Monday that the possibility of escalation of alert levels is dependent on the metrics of the Inter-Agency Task Force on the Management of Emerging Infectious Diseases (IATF-EID).
In a television interview Monday, DOH Undersecretary Maria Rosario Vergeire said the alert level will be escalated to Level 2 in the National Capital Region if cases and hospital admissions will increase.
On Sunday, the country recorded 308 new cases, the highest daily count in almost two months.
In a Viber message to reporters, the DOH said it is continuously monitoring all metrics.
"As long as the admissions and severity of cases in the hospitals do not affect our health care utilization rate, Alert Level 1 is still in effect," the DOH said. "But, we have to be mindful that continuing increases in the cases might lead to escalation of the Alert Level."
The DOH reminded that Alert Level 1 can be maintained by the continued wearing of mask, isolating when sick, doubling up protection through vaccination and boosters, and ensuring good airflow.
The agency encouraged all eligible individuals to get vaccinated and avail of booster shots.
Don't panic
The slight uptick in active Covid-19 cases is not something to panic about, said Vaccine Expert Panel member, Dr. Rontgene Solante.
Instead, as Vergeire advised, he urged the public to adhere to health protocols and avail of Covid-19 vaccines.
"We have had this experience before at hindi tayo magpa-panic (and we don't have to panic)," Solante said in a televised public briefing. "You have to consider getting the first booster to maintain your protection against the severe type of Covid."
He cited the need to prepare the health care system to keep the Covid-19 situation manageable and strengthen detection and testing capacity, especially for the vulnerable population. (PNA)