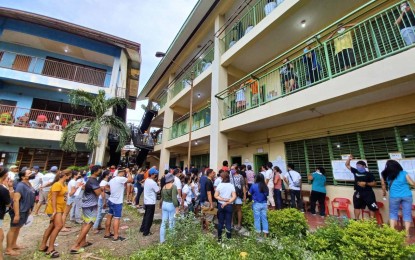 CEBU CITY – The Commission on Elections (Comelec) is mulling putting up offsite registration centers in Cebu province to ramp up sign up before the Barangay and Sangguniang Kabataan (SK) elections in December, an election official said on Monday.
Lawyer Jerome Brillantes, the Comelec-Cebu supervisor, said in a radio interview the satellite registration centers will accommodate those who will participate in the elections for the village officials and youth representatives to the barangays.
"But it is always a policy that our registration should be done in different Comelec offices in different municipalities and cities in the province of Cebu. Satellite offices will reinforce such massive registration activity," Brillantes said.
The province has 44 municipalities and six component cities.
Brillantes said voter's registration is expected to resume next month, targeting those who want to participate in the upcoming elections.
He said municipal election offices are now busy preparing for the Barangay and SK elections on December 5.
The elections for barangay chair, members of the village council, SK chair, and SK council members will be done manually and election tellers and canvassers will not be using the vote-counting machines, Brillantes said.
Teens at least 15 years old can register and become eligible to cast their ballots for the SK polls. (PNA)