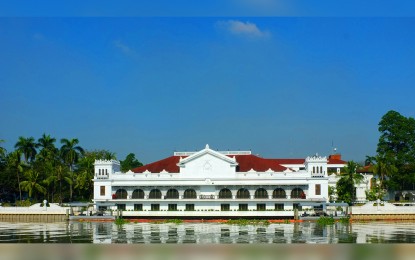 MANILA – Malacañang is pleased by the decision of the Office of the Ombudsman to order the dismissal of 45 personnel of the Bureau of Immigration (BI) linked to the "pastillas" scam which allowed the illegal entry of Chinese nationals to the country.
In a press statement, acting presidential spokesperson and Communications Secretary Martin Andanar said the Palace welcomes the decision as it shows the administration's "zero-tolerance policy against corruption in the bureaucracy."
"The recent decision of the Office of the Ombudsman dismissing immigration employees in connection with the pastillas scam underscores that there are no sacred cows in the Duterte Administration," Andanar said.
Andanar, however, acknowledged that corruption remains "a challenge" within government.
He said the government is mandating automation and digitalization in government processes and transactions in the collection of fees to combat widespread corruption.
"We are, therefore, pushing for automation of government systems to avoid face-to-face contact and at the same eliminate redundant processes, for effective and efficient delivery of government services," he added.
In May, Duterte signed Executive Order No. 170 ordering the adoption of digital payments for government disbursements and collections to "promote efficient delivery of services, expedite transactions, boost revenue and reduce the risk of graft and corruption."
All departments, agencies, and instrumentalities of the government, including state universities and colleges and government-owned or -controlled corporations, as well as local government units (LGUs), should adopt digital payments for their disbursements and collections.
The pastillas bribery scandal was exposed in February 2020 after Immigration officials were accused of favoring Chinese nationals to enter the country without undergoing background checks in exchange for money rolled up in paper like pastillas.
Chinese nationals working in the Philippine Offshore Gaming Operators industry were allegedly paying around PHP10,000 as grease money to receive preferential treatment from BI officials.
In October 2020, Senator Risa Hontiveros bared that BI personnel have allegedly pocketed over PHP40 billion kickbacks since 2017 from the pastillas scam.
In November of the same year, Duterte summoned the BI officials linked to the pastillas modus.
On Sunday, the Ombudsman announced in a 143-page consolidated decision that it found the BI personnel "administratively liable for grave misconduct prejudicial to the best interest of the service."
It also noted that those who have already been separated from public office before the decision will be fined equivalent to one year's worth of salary. (PNA)