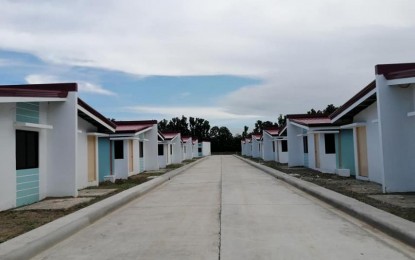 MANILA – As part of the Duterte administration's fulfillment of its promise to provide decent housing for all Filipinos, especially the underprivileged sector, two housing projects have been inaugurated in Nueva Ecija.
Department of Human Settlements and Urban Development (DHSUD) Secretary Eduardo del Rosario said Tuesday the projects in San Leonardo and Talavera towns will be for informal settler families (ISFs) living along danger zones and those who do not own lots.
"The government will continue to provide quality shelter-related assistance to Filipino families, especially to the underserved, even after the term of President Rodrigo Duterte," del Rosario said in a statement.
"The projects will serve as a new standard for future housing projects in the country, including the subdivision-like development of roads and drainage systems," he added.
Private partners provided land development assistance to the housing projects in Barangay San Roque in San Leonardo town and Barangay Lomboy in Talavera.
"The subdivision-like resettlement projects are more promises fulfilled for the housing and urban development sector by the Duterte administration," del Rosario said.
The resettlement site in Talavera will house over 100 ISFs while 60 were constructed in San Leonardo by the National Housing Authority. (PNA)