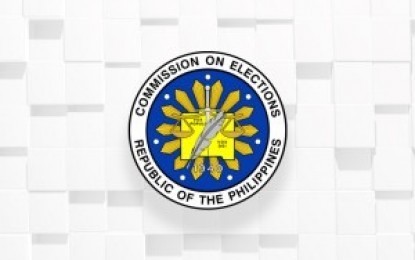 MANILA – The Komunidad ng Pamilya, Pasyente at Persons with Disabilities (P3PWD) party-list on Tuesday has formally filed its new list of nominees before the Commission on Elections (Comelec).
In an advisory, acting poll body spokesperson John Rex Laudiangco said among the documents submitted by the party-list group before the poll body's Law Department are the cover letter and notarized Affidavit of Filing of Board Resolution regarding the resignation of nominees and acceptance of new nominees signed by the group's Secretary General Donnabel Tenorio.
The group also filed the notarized resignation letters of its original set of nominees -- Grace S. Yeneza, Ira Paulo A. Pozon, Marianne Heidi Cruz Fullon, Peter Jonas R. David, and Lily Grace A. Tiangco.
Also filed before the poll body was the group's notarized certificate of nomination signed by Tenorio as its new nominees in the following order -- Ma. Rowena Amelia V. Guanzon, Rosalie J. Garcia, Cherrie B. Belmonte-Lim, Donnabel C. Tenorio and Rodolfo B. Villar Jr.
The group filed a requisite notarized affidavit accompanying the certificate of nomination signed by Tenorio, notarized certificates of acceptance of nomination of the new nominees of P3PWD, and notarized affidavits of acceptance of the nomination by the aforementioned new nominees.
Laudiangco said the Comelec is expected to discuss the matter.
"Subject to the deliberation of the Commission en banc," he added.
The group is entitled to one seat in the House of Representatives in the 19th Congress. (PNA)