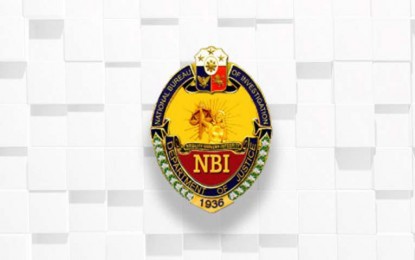 MANILA – Criminal charges may be slapped against a motorist who brandished a firearm during a traffic incident and claimed he is working for the National Bureau of Investigation (NBI).
The man was caught on video that circulated last week while in an argument with another motorist, who is reportedly a government employee.
The exact date and location of the incident were not immediately known.
Department of Justice Secretary Menardo Guevarra said Tuesday the initial report indicated that "the motorist who pulled out a firearm during a traffic altercation was not an employee of the NBI".
"He is now facing possible charges for violation of the Comelec (Commission on Elections) gun ban if he had no exemption, grave threat, coercion, usurpation of authority, and illegal possession of firearms if he had no valid license," Guevarra said in a text message.
The 150-day Comelec gun ban ended June 8.
The man was subpoenaed for investigation on June 17, Guevarra said.
In mobile phone camera footage widely shared on social media, a man with a pistol drawn claimed to be from the NBI and asked the other motorist for his license.
He claimed to be conducting an operation and that he was blocked by the other driver.
"Taga-NBI ako. 'Di ba nagpakilala ako sa iyo, 'di ba? Nag wangwang ako 'di ba? Pinapara kita, 'di ba kasi may operation kami. Ini-stuck mo ko. Hinaharang mo ko (I'm from the NBI. I introduced myself to you, right? I used my siren and I asked you to pull over because we were conducting an operation. You blocked me)," the man was heard saying in the video.
The other motorist reasoned that he did not block the path of the alleged NBI employee but was also in a hurry because he was to pick up his children. (PNA)