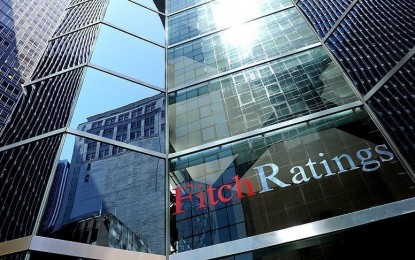 ANKARA – Global ratings agency Fitch Ratings on Monday cut its world gross domestic product (GDP) growth forecast to 2.9 percent for 2022.
Fitch said in its latest report that global inflation pressures continue to intensify amid the Russia-Ukraine war, with increasingly adverse implications for the growth outlook.
It noted that the latest quarantine measures in China due to Covid-19 contributed to global manufacturing supply chain pressures.
"The biggest revision is to China, where we now expect growth to fall to 3.7 percent this year, down from 4.8 percent in March," it underlined.
"The lockdown in Shanghai will cause China's GDP to fall in sequential quarterly terms in 2Q22 and with the 'dynamic-zero' Covid-19 policy still in place, we do not expect there to be a swift bounce back," it added.
Fitch has also lowered its forecast for growth in the US by 0.6 percentage points to 2.9 percent and the eurozone by 0.4 percentage points to 2.6 percent.
"We have cut world growth in 2023 by 0.1pp to 2.7 percent," it said.
The global agency also said eurozone consumers will experience a greater drag on real incomes from inflation and German industry is being affected by supply chain disruptions and the China slowdown.
"The US economy has near-term momentum, with consumer spending supported by strong growth in jobs and nominal wages," it underlined. "But growth is set to slow from mid-2023 to barely positive rates in quarterly terms due to aggressive monetary tightening."
As inflationary pressures have become so pronounced that central banks are being forced to respond, the Federal Reserve's policy stance will become more restrictive.
The report also said the Turkish economy performed much better than expected in the first quarter of this year.
While imports decreased rapidly compared to exports, investments provided additional support and the increase from net trade helped growth, it said.
The Turkish economy is expected to grow by 4.5 percent this year, 3 percent in 2023, and 2.9 percent in 2024.
Fitch had previously predicted that Turkey would grow by 2.4 percent this year and 3.2 percent in 2023. (Anadolu)