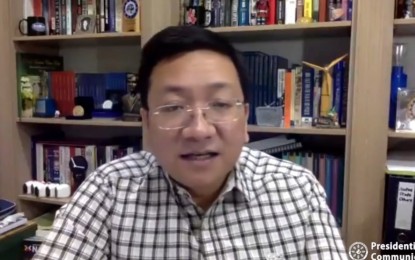 MANILA – The Department of the Interior and Local Government (DILG) on Wednesday reiterated that reforms in the country's Constitution are long overdue and necessary to respond to the changing demands of society.
"Thirty-five years after it (Constitution) was ratified, it is time to give it a new and closer look, not in the spirit of carping or disdainful criticism, but in a sincere effort to make it responsive to the demands of our times," DILG Undersecretary Jonathan Malaya, who is also chair of the Inter-Agency Task Force on Constitutional Reforms, said in a statement.
Malaya made the remark in support of neophyte senator Robin Padilla who will chair the Senate Committee on Constitutional Amendments.
"Towards this end, we commit to providing the good senator with the technical support and assistance he needs to succeed as chairman," he said.
He also lauded Padilla for taking on the tough task of introducing Charter reforms.
"The proponents are sometimes looked upon by some quarters with suspicion or branded as opportunists impelled by vested interests. This is a view fanned by critics who would rather politicize the issue rather than engage in an intelligent and well-informed debate on the proposed changes being sought," Malaya said.
He added that the DILG supports Padilla's stance that the current Constitution needs to be "reformed now rather than tomorrow."
"It will expose the public to arguments for or against the proposed amendments and we will be a better nation for it," Malaya said.
Presumptive Senate president, Juan Miguel Zubiri, earlier announced that the upper chamber's majority agreed to let Padilla lead the committee.
On Tuesday, the actor-turned-lawmaker attended the "Executive Mentoring on Legislative Governance: Setting the Tone for the First 100 Days in the 19th Congress" at the Senate building in Pasay City. (PNA)