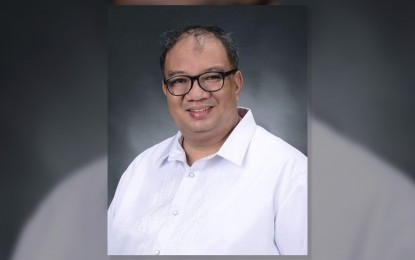 ILOILO CITY – The Western Visayas Regional Task Force to End Local Communist Armed Conflict (RTF-ELCAC) on Wednesday called the Communist Party of the Philippines-New People's Army-National Democratic Front (CPP-NPA-NDF) the "single worst plague" affecting the country for over 50 years.
A statement released through its spokesperson, Prosecutor Flosemer Chris Gonzales, said the communist group's status was affirmed by the "bungkalan" or land cultivation incident in Hacienda Tinang in the municipality of Concepcion in Tarlac province where individuals were arrested after a violent assembly on June 9, 2022.

According to the statement, the land "maliciously destroyed" by the group labeled Tinang 93 was owned by members of the Tinang Samahang Nayon Multi-purpose Cooperative (TSNMPC), who are beneficiaries of the Comprehensive Agrarian Reform Program (CARP).
The subject land cultivation area was planted with sugarcane.
"The organizers of what can be properly called as the Bungkalan-obela exploited students and other gullible individuals to participate in an act of destroying the very means of subsistence of struggling farmer-beneficiaries of the TSNMPC," Gonzales said.
The majority of those arrested were not from Tinang and they only used some farmers from the hacienda as an excuse to create a scenario that they can capitalize (on), the spokesperson said.
Of the 93 who were arrested, 82 were charged by the local police with malicious mischief and illegal assembly while four minors and seven foreigners, who claimed to have no idea of what happened, were released.
"Bungkalan is nothing but a sham! We condemn any and all forms of bungkalan activities being undertaken by the CPP-NPA-NDF and by their front organizations," he added.
The CPP-NPA is listed as a terrorist organization by the United States, the European Union, the United Kingdom, Australia, Canada, New Zealand, and the Philippines.
The NDF has been formally designated as a terrorist organization by the ATC on June 23, 2021, citing it as "an integral and inseparable part" of the CPP-NPA created in April 1973. (PNA)