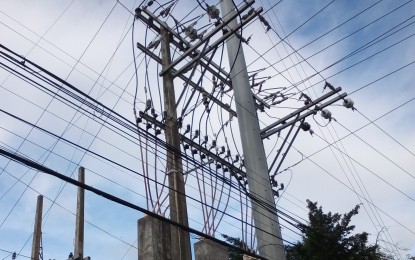 MANILA – The next secretary of the Department of Energy (DOE) should be a visionary, has integrity, and is hands-on listening on the ground, Senator Sherwin Gatchalian said on Wednesday.
Gatchalian, the current chair of the Senate Committee on energy, said the next DOE chief will be handling a long-term sector and needs to have a vision on where the country should go in terms of energy needs.
He added that the energy sector should always be heard, saying it is very dynamic.
"One thing that I've learned being the chairman is that it's a sector that is changing almost on a monthly basis because of technology, trends, financing, and we need someone who is hands-on listening on the ground on what's happening," Gatchalian said in an interview with CNN Philippines.
It is also important for the next DOE chief, he said, to be full of integrity and with an unblemished record when it comes to honesty.
Enough power in next 20 years
The next DOE chief, he said, should also make sure that the country will have enough power in the next 20 years.
"This pandemic had slowed down economic growth but our economy is still so strong and I feel that after the pandemic, we will go back to about 6 to 7 percent growth. Meaning, we will need to expand our supply by about 6 to 7 percent as well," he said.
The country also needs to be energy self-sufficient which is one thing that the Russia-Ukraine conflict taught Filipinos, he added.
"Look for our own oil and gas. Use electric vehicles so we don't use petroleum anymore. Expand our energy resources so that we don't need to import coal," he suggested.
Bataan Nuclear Power Plant
Gatchalian also pointed out that nuclear energy should be studied very carefully assuring he is open to studying the option.
However, he guaranteed that the Bataan Nuclear Power Plant (BNPP), which many suggest being revived, will translate into cheaper electricity.
Gatchalian recalled going to Slovenia and talking to the CEO of a nuclear power plant there where he was told that the per kilowatt price is about PHP5. He said, same with BNPP, the plant is so old that Slovenians need to put a lot of retrofitting and safety improvements at a very expensive cost.
"The BNPP, in my opinion, might be too old already to be economically operated. But I'm open to looking at other forms of nuclear technologies such as Small Modular Reactors," Gatchalian said.
Although Gatchalian, an ally of incoming President Ferdinand Marcos Jr., admitted that he has a few qualified people in mind to take the DOE chief post but he declined to name them. (PNA)