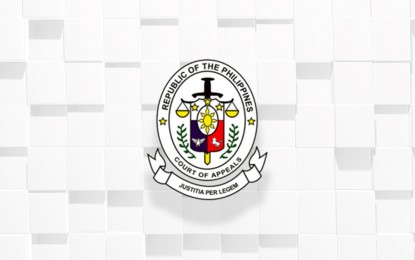 MANILA – The Court of Appeals (CA) has affirmed the sentence of life imprisonment by an Antipolo court on a floor manager of a girly bar where investigators discovered minors employed as sex workers.
In its decision dated June 10, the CA's 13th division affirmed the 2016 decision of the Antipolo City regional trial court (RTC) Branch 73 convicting Joyce Marie Phoebelyn G. Macatangay of the crime of qualified trafficking in persons under RA 9208, otherwise known as the Anti-Trafficking in Persons Act of 2003.
Macatangay was nabbed on January 20, 2012 by National Bureau of Investigation agents when she was the floor manager of Young Star Bar on Marcos Highway, Barangay Mayamot, Antipolo City where underaged girls were offered as guest relations officer (GRO) to customers in VIP rooms and where sexual acts were negotiated for PHP1,500 per girl.
A total of 32 young women were rescued during the raid.
The owner of the bar, Ricardo S. Bernardo and two other workers, Jonas G. Mariano and Marlo B. Pascual who were arrested and charged along with Macatangay were subsequently acquitted by the lower court citing "reasonable doubt".
Macatangay appealed her conviction after one of the girls who was 16 at the time testified to having been offered for sex to customers.
Macatangay, meanwhile, claimed the victim was acting on her own free will.
The court, however, said regardless of the willingness of the victims, it "affirms the text spirit" of the law. "Minors should spend their adolescence molding their character in environments free of the vilest motives and the worst of other human beings. The evidence and the law compel us to affirm the conviction of (the) accused in this case," the CA said.
The CA also ordered the accused to pay PHP600,000 in damages in addition to a fine of PHP2 million. (PNA)