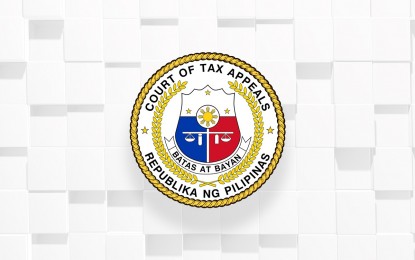 MANILA – The Court of Tax Appeals (CTA) has turned down the government's appeal in connection with a PHP1.8 million tax case involving a contractor of the Philippine Amusement and Gaming Corp. (PAGCOR).
This, after the tax court noted that revenue officers who handled the case were not the same ones named in the original letter of authority (LoA) to examine the company's books.
In its 24-page decision promulgated June 9, the CTA denied for lack of merit the petition filed by the Commissioner of Internal Revenue and affirmed the tax court's second division's ruling on the case of Bicyclepoker Inc.
The CTA set aside the formal letter of demand and final decision on disputed assessment issued by revenue officials on August 2018 assessing the company's supposed taxes due in 2014.
The assessment were made under an LoA issued on May 17, 2016 by Revenue Region No. 4 Regional Director Jethro M. Sabariaga authorizing revenue officer (RO) Jonathan Miranda and Group Supervisor (GS) Marivic Mendoza to examine Bicyclepoker's book of accounts for taxes from January 1, 2014 to December 31, 2014.
A memorandum of assignment was subsequently issued re-assigning the case to RO Marielle P. De Guzman and GS Angelina Gozun to continue the audit and investigation replacing the previously assigned revenue officers. The new officers subsequently recommended the assessment notice against the firm.
The tax court en banc said with no new LoA issued for them, the newly assigned revenue officers "were not validly authorized to investigate" and subsequently their findings of discrepancies and assessment are "void".
Citing SC precedents, the CTA said, "the reassignment or transfer of a revenue officer requires the issuance of a new or amended LoA for the substitute or replacement revenue officer to continue the audit or investigation," adding that "the result of the absence of a LOA is the nullity of the examination and assessment based on the violation of the taxpayer's right to due process".
The court said "the practice of reassigning or transferring revenue officers who are the original authorized officers named in the LOA, and subsequently substituting them with new revenue officers who do not have a separate LoA issued in their name, is in effect a usurpation of the statutory power of the Commissioner of Internal Revenue." (PNA)