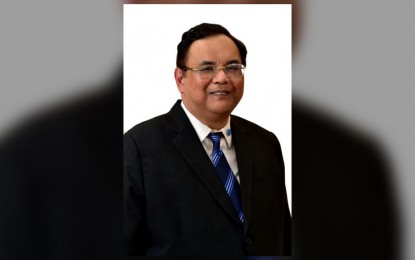 MANILA – Expectations for additional hikes in the central banks' key rates resulted in another rise in the term deposit facility's (TDF) interest rates on Wednesday.
Data released by the Bangko Sentral ng Pilipinas (BSP) showed that average rate of the seven-day TDF, which is among the central bank's excess liquidity mopping tools, rose to 2.4163 percent and the 14-day's to 2.5178 percent.
These were at 2.3249 percent and 2.3991 percent for the seven-day and 14-day tenors during the auction last June 8.
The BSP kept the offer volume for the one-week facility at PHP140 billion and the two-week TDF at PHP160 billion. Both were fully awarded.
Total tenders for the one-week facility reached PHP140 billion. Bid coverage ratio stood at 1.3463.
Bids for the two-week facility amounted to PHP176.18 billion. Bid coverage ratio was at 1.1011.
In a statement, BSP Deputy Governor Francisco Dakila Jr. said the volume of bids submitted during the TDF auction this week is "slightly higher than the BSP's expected volume range."
"The results of the auction continued to reflect market participants' anticipated increase in policy rates. Nevertheless, market conditions remain normal, supported by sustained ample liquidity in the financial system," he said.
He added the central bank's "monetary operations will continue to be guided by its assessment of the latest liquidity conditions and market developments."
The BSP and the Federal Reserve are expected to announce another round of hikes in their respective key policy rates this month due to continued acceleration of inflation rates. (PNA)