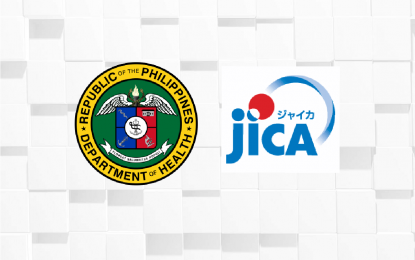 MANILA – The Department of Health-Center for Health Development (DOH-CHD) in Calabarzon (Cavite, Laguna, Batangas, Rizal, Quezon) region, in partnership with Japan International Cooperation Agency (JICA) and the City Government of Trece Martires, has put up a Drug Abuse Treatment and Rehabilitation Center (DATRC) in Barangay Osorio.
The construction of the DOH-DATRC is a component of a JPY1.85-billion (PHP734 million) undertaking called "Consolidated Rehabilitation of Illegal Drug Users" (CARE), a bilateral project in line with the Japan-Philippines Joint Statement on Bilateral Cooperation to combat illegal drugs, as part of the efforts to uphold public safety.
According to DOH officer-in-charge Undersecretary Leopoldo Vega, DATRC will be the apex or an end-referral of all rehabilitation centers in the country.
"The DOH shares a vision of a healthy Pilipinas through health promotion activities of substance use and abuse. The DOH believes that substance use and abuse is a chronic but treatable medical condition. This requires a holistic approach to the whole of government, whole of society, and whole of system approach. We need to ensure that individuals suffering from this condition receive sufficient support so they can rebuild their lives and reintegrate into society. Today's ceremony represents a valuable step ensuring the development of our health systems and realizing the goals of Universal Health Care in our country," Vega said in a statement on Wednesday.
In his keynote speech during the center's inauguration on Tuesday, Interior and Local Government Secretary Eduardo Año said: "We are fortunate to have a president whose mission in life is to save our children from the clutches of illegal drugs. He pushed all gears and mechanisms vs. illegal drugs into action."
For his part, Sakamoto Takema, JICA Chief Representative in the Philippines, said, "JICA is deeply committed to the Human Security aspect of its development assistance which aims to protect every individual's life, livelihood, and dignity. JICA's continuing partnership with the DOH and other agencies is a testament to this commitment, and its vow to promote the Philippines' inclusive and sustainable development as its closest and most reliable partner."
The DATRC has complete amenities and facilities such as a processing building, medical, and administration building, family waiting area, nurse's station, observation room, conference room, garden, prayer hall, separate dormitories for male and female patients, and activity center.
It is built on the five-hectare land donated by the province of Cavite.
Once operating, the facility will cater to illegal drug users mainly from South and Central Luzon and will be free of charge. To be managed by the DOH, its dormitories can accommodate a total of 400 male and 80 female drug dependents.
The rehabilitation center aims to provide accessible and immediate interventions for drug dependents. It will be a fundamental part of the referral system with the DOH's Formula One Plus strategic pillar in the health service delivery network. (PR)