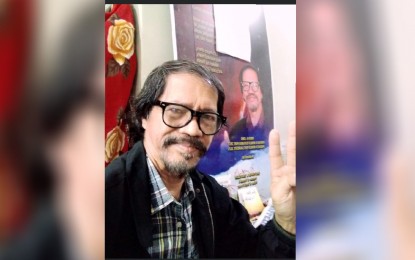 MANILA – Veteran journalist and former National Press Club (NPC) president Alfred "Fred" Lobo was found dead inside his condominium unit in Malate, Manila on Monday.
Lobo's passing was announced in a Facebook post by the NPC on Wednesday.
The NPC did not provide additional details about his death.
"The National Press Club of the Philippines (NPC), joins the family and friends in mourning the passing of veteran newsman Alfredo 'Fred' Lobo," the statement read. "Our sincerest condolences to his bereaved family and friends."
Lobo served as NPC president for three consecutive terms, from 1995 to 1998.
The NPC paid tribute to Lobo for serving the organization "with honor and distinction."
"An amiable person, he was fondly remembered as 'Mr. Last Question' during the press conferences in Malacañan, especially during the term of [former president] Fidel Ramos," it said.
Lobo was a former Malacañang reporter for the Manila Bulletin.
He also served as the president of the Confederation of the Association of Southeast Asian Nations Journalists.
He was also a certified public accountant and multi-awarded poet. (PNA)