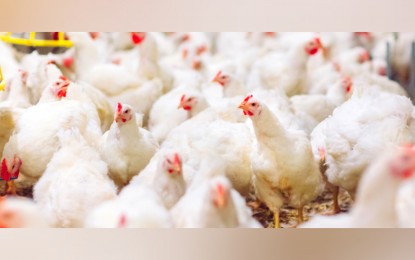 MANILA – The Board of Investments (BOI) has approved the PHP118.5-million chicken farm project of RCB Poultry Farm in South Cotabato that will augment the chicken supply in the region.
In a statement Thursday, the BOI said the project can produce 3.36 million kilograms of broiler chicken annually.
RCB Poultry Farm will utilize modern technology for poultry growing that will be beneficial for the growth and health of broiler chicken while providing cost savings on feeds, water, and energy for the company.
"This innovative broiler chicken farm project has proven that we in the Board of Investments have offered relentless support to the country's poultry sector. We are making headways happen already, as we will continuously pursue our goal of attracting more investments," Trade Secretary and BOI chairman Ramon Lopez said.
The new farm aims to lessen the threat of supply disruption for chicken meat and also manage inflation by increasing the supply.
The project also eyes to lessen the dependence on imported chicken amid global supply disruptions and biosecurity risks.
With the new poultry farm in South Cotabato, it is projected to increase chicken production in Soccsksargen region by up to 2.71 percent.
According to the Philippine Statistics Authority, chicken meat is the second most-consumed meat by Filipinos. Pork is on top of the list. (PNA)