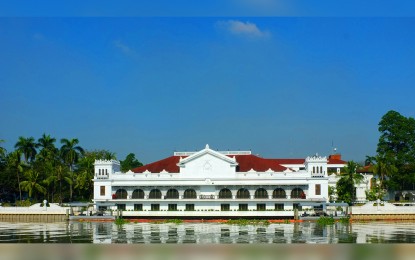 MANILA – Malacañang on Thursday extended condolences to the family, friends and colleagues of veteran journalist and former National Press Club (NPC) president Alfredo "Fred" Lobo on his passing.
"Our thoughts and prayers are with the loved ones of Mr. Lobo in this period of mourning. May he rest in peace," acting presidential spokesperson and Communications Secretary Martin Andanar said in a press statement.
On Wednesday, the National Press Club of the Philippines (NPC) announced on its official Facebook that Lobo was found dead inside his condominium unit in Malate, Manila on Monday.
It said Lobo was NPC president for three consecutive terms, from 1995 to 1998, and has served the Club with honor and distinction.
"An amiable person, he was fondly remembered as 'Mr. Last Question' during the press conferences in Malacañang, especially during the term of President Fidel Ramos," the NPC said in a statement.
Lobo, a certified public accountant and poet, was a former Malacañang reporter for the Manila Bulletin.
He also served as the president of the Confederation of the Association of Southeast Asian Nations Journalists.
The police have yet to determine the cause of the death of the late journalist since the investigation is still ongoing. (PNA)