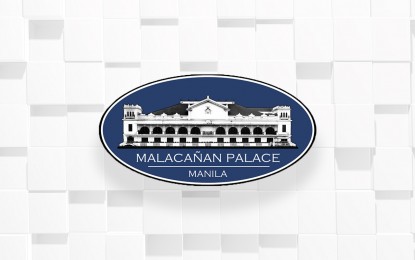 MANILA – The official website of Malacañang will likely be operational on or before the inauguration of President-elect Ferdinand "Bongbong" Marcos Jr. on June 30, a Palace official said Thursday.
Acting Deputy Presidential Spokesperson and Communications Undersecretary Michel Kristian Ablan said the website malacanang.gov.ph remains inaccessible since it is still being updated.
"'Yung malacanang.gov.ph., sa pagkakaalam ko po ay still, inaayos pa iyan. And hopefully po, by the inauguration, up and running na po iyang malacanang.gov.ph (As far as I know, malacanang.gov.ph is still being fixed. Hopefully, by the inauguration, malacanang.gov.ph is already up and running)," Ablan said in an interview with ABS-CBN's Teleradyo.
Updates on the official website of Malacañang came a few days after Marcos took a wide lead in the May 9 presidential race.
The management and supervision of the website have been transferred to the Office of the President-Information and Communications Technology Office (OP-ICTO) from the Presidential Communications Operations Office (PCOO), Ablan noted.
The OP-ICTO, Ablan said, is now in charge of updating the contents of malacanang.gov.ph.
"So nalipat na po iyan sa kanila. Inaayos na po nila (So, it's already under control by [the OP-ICTO]. The office is already updating the website)," he said. "Hintayin na lang po natin (Let's just wait for it to be accessible again). Let's check it from time to time kung ready na po siya (if it is already accessible)."
Ablan said the PCOO would now let the OP-ICTO exercise its jurisdiction to update the contents and improve the security features of the website.
"Sila na po ang bahala kung paano po ang pag-remanage saka pag-reupload po ng website na iyan (It's up to them as to how they will remanage and reupload the website)," Ablan said, when quizzed if the PCOO is still coordinating with the website administrators.
Former Presidential Communications Development and Strategic Planning Office Undersecretary Manolo Quezon III was the first to notice that the website had gone down.
Quezon, however, noted that the contents of the website were archived before June 30, 2016.
In May, the Presidential Museum and Library (PML) ensured that all historical records are intact, and stressed that the website is merely suspended to update its contents and improve its security features.
The Malacañang website also stores repositories of the PML which is in charge of preserving, managing, and promoting the history and heritage of the Philippine presidency. (PNA)