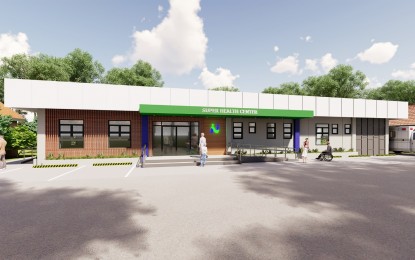 NAGA CITY – The Department of Health (DOH) will build a health center in Barangay Concepcion Pequeña here that will allow the government agency's Health Facility Enhancement Program (HFEP) to work in the city.
Called the Naga City Super Health Center (NCSHC), the project, once operational, will provide basic health needs including specialized health services at the local level. Construction will start next month and is expected to be completed in early 2023.
HFEP aims to improve public health facilities across the country by putting up new public health facilities and upgrading and rehabilitating the existing ones such as barangay health stations, rural health units/urban health centers, and local government unit-run hospitals.
Mayor Nelson Legacion, in an interview on Thursday, said the Naga City Super Health Center, classified as a primary healthcare facility, will provide services by way of networking.
He said they will collaborate with the Naga City Hospital, the City Health Office 2 in Barangay Sta. Cruz, the PHP550 million 200-bed capacity Naga City Medical Hospital 2 which is undergoing construction in Barangay Balatas, and the Our Lady of Lourdes Infirmary in Barangay Carolina.
The partnership in the operations between the Super Health Center and other medical institutions or primary hospitals will help realize the objective of the HFEP which calls for holistic and life cycle medical services to the public.
Legacion said the Super Health Center will have initial manpower complementation of a resident doctor, a nurse, a midwife, and administrative personnel.
"It shall be equipped also with x-ray and ultrasound machines, a pharmacy, ambulance, and other modern medical equipment," the mayor said.
Under the program, Super Health Centers built across the country offer basic health services including database management, outpatient, TB Dots, birthing, and ambulatory surgical unit. Other available services are EENT (for eyes, ears, nose, and throat), oncology, physical therapy, and rehabilitation center.
Aside from the PHP10-million funding from DOH, the city government will also allocate PHP2 million as supplemental funds to meet the needed project cost as indicated in the program of works. (PNA)