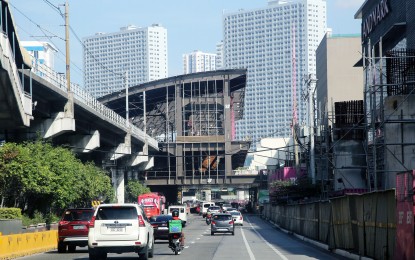 MANILA – The Common Station -- seen to interconnect four rail lines and public road transport in Metro Manila -- will be completed within this month, the Department of Transportation (DOTr) said Thursday.
The completion of the Common Station -- formally dubbed the Unified Grand Central Station -- before the end of the Duterte administration is a "testament" to the DOTr's mandate of "enabling quality service to our kababayan (compatriots)", the DOTr said on Facebook.
"After eight years of delay, the Common Station is expected to be completed this June with the remainder of the project now in full, accelerated construction pace," the Facebook post read.
Located in North Edsa, Quezon City, the Common Station will feature a 13,700-square meter concourse area and will interconnect the Light Rail Transit Line 1 (LRT-1), the Metro Rail Transit Line 3 (MRT-3), the Metro Rail Transit Line 7 (MRT-7), and the Metro Manila Subway.
"There will also be an intermodal integrated system below, allowing leaving passengers of the Common Station to depart by bus, jeepney, or taxi conveniently," the DOTr said.
Once completed, the station can serve up to 500,000 passengers per day.
The public is assured that more transportation projects across the country will be completed before President Rodrigo Duterte steps down on June 30.
"Within the remaining 15 days of the Duterte administration, more projects across the archipelago will be completed and initiatives to be implemented to achieve unprecedented heights of connectivity and mobility to make the Filipino life more convenient and comfortable," it said. (PNA)