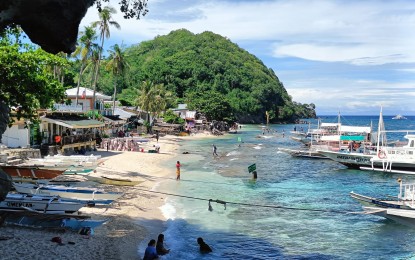 MANILA – A lawmaker on Thursday asked the Department of Tourism (DOT) and Technical Education And Skills Development Authority (TESDA) to hold free tour guide training nationwide that should be open to tricycle drivers, jeepney drivers, UV express drivers, market vendors, and barangay tanods (village officers).
Quezon Rep.-elect Reynan Arrogancia said the training should be offered to the "local people in the neighborhood" with whom tourists have direct contact upon arrival at their destinations.
He said giving first aid for common emergencies should also be included in the training for tour guides, hotel personnel, and resort staff.
"All too often, people do not know first aid. The only thing they know is to transport patients to the nearest hospital, which can be many minutes or hours away. The patient usually dies onsite or while being transported because first aid was not given in the first place," Arrogancia said in a statement.
He said trainees should have stipends or allowances and in-kind aid as incentives for them to attend and complete the training.
"They could be doing something else instead of attending training, so the incentives are needed to make them prefer training," he said.
Meanwhile, Quezon City Rep. Alfred Vargas said both the tourism sector and local governments will benefit from the priority given by President-elect Ferdinand Marcos Jr. to tourism and infrastructure in the 2023 budget.
"With tourism and tourism-related infrastructure projects, we can expect more jobs both in the short-term and in the long-term. The construction phase alone can provide immediate jobs, especially in areas affected by the pandemic and with strong tourism potentials," Vargas said.
He also lauded the plan of incoming Tourism Secretary Christina Garcia-Frasco to strengthen ties between local government units (LGUs) and the private sector.
He said Frasco, being a former local executive, could provide the "dynamism" needed to strengthen not only collaboration between LGUs and the private sector but also public-private tourism partnerships at the local level.
"Strong partnerships between local governments and private sector stakeholders in the tourism sector will provide both focus and synergy," Vargas said.
Vargas cited that the tourism industry contributed 12.8 percent to the gross domestic product (GDP) in 2019, but lockdowns and international travel restrictions since the start of the pandemic have drastically reduced the sector's contribution to 5.4 percent.
Employment in tourism also dropped from 5.72 million in 2019 to 4.68 million in 2020, he added. (PNA)