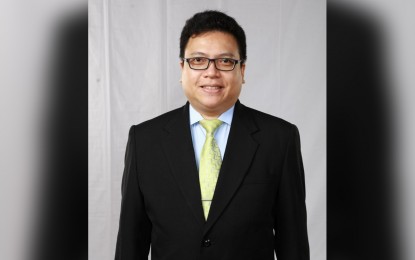 MANILA – An economist has raised the possibility of a 50 basis points (bps) increase in the Bangko Sentral ng Pilipinas (BSP) key rates next week following the 75 basis points increase in the Federal Reserve's rates on Wednesday.
The BSP's policy-making Monetary Board (MB) will have its rate-setting meeting on June 23.
In a report on Thursday, Rizal Commercial Banking Corporation (RCBC) chief economist Michael Ricafort said the 2.25 percent rate for the local central bank's overnight reverse repurchase (RRP) rate "is already too close/tight vis-à-vis the upper-end of the Fed Funds Rate now already at 1.75 percent."
Ricafort said the more aggressive hike in the BSP rates, following the 25 basis points increase last May, is likely since "there is a need to maintain a healthy interest rate differentials in view of the differences in credit ratings and in long term inflation estimates between the two countries."
The BSP's rate hike last month is the first since 2018 and follows the 200 basis points reduction in 2020, which is part of the central bank's pandemic-related measures.
In turn, the Fed's key rates have been hiked by a total of 150 basis points –at 25 basis points last March, 50 basis points in May, and 75 basis points this week.
Both policy rate increases have been made to help address the accelerating inflation rate.
The country's inflation rate posted a faster print last May when it rose to 5.4 percent, the second consecutive month that it surpassed the government's 2-4 percent target band. The average inflation to date stood at 4.1 percent.
US' inflation rate also surged to 8.6 percent last May, the fastest since December 1981.
With these factors, Ricafort projects the BSP to announce a more aggressive rate hike.
"There is a chance of a local policy rate hike of +0.50 on the next rate-setting meeting on June 23, 2022 and more local policy rate hikes for the rest of the year, partly to maintain a comfortable interest rate differential with the US, to account for the comfortable spreads/interest rate differentials/risk premium --a dilemma faced by many other countries/central banks around the world," he added.
BSP Governor Benjamin Diokno earlier hinted at another rate hike for this month after noting that the continued recovery of the domestic economy gives monetary authorities the leeway to continue with the tightening move. (PNA)