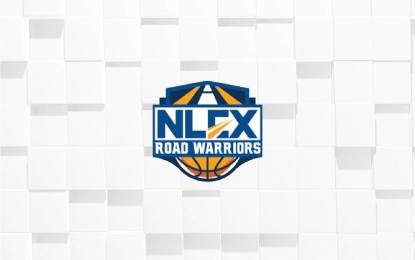 MANILA – Don Trollano scored the winning basket as the NLEX Road Warriors took down sister team TNT Tropang Giga, 90-89, in their PBA Philippine Cup game on Thursday night at the Ynares Center in Antipolo City.
Trollano converted a pull-up jumper with 2.2 seconds left that eventually helped NLEX complete a late comeback against TNT, which once led 86-80 with 4:20 left before NLEX launched an 8-1 run to take an 88-87 advantage.
Trollano actually forced an exchange of baskets as Troy Rosario scored on a putback with eight seconds that put the Tropang Giga back up, 89-88, before Trollano won it for the Road Warriors.
Jayson Castro, who scored the winning basket in TNT's Sunday night win against Converge, tried to go clutch again, but he missed a three-pointer at the final buzzer, letting NLEX escape.
Oftana led the Road Warriors, who overtook the Tropang Giga with a 2-1 record, with 20 points on 6-of-11 shooting, four rebounds, three rebounds, three steals, and one block.
JR Quinahan chipped in 18 points and six rebounds, while Alas, playing with a protective mask on following an accident during practice, caught fire late, making his last four shots after starting the game 2-for-9 from the field, and added 16 points, seven rebounds, six assists, and one steal, both coming off the bench.
RR Pogoy's birthday blast, in which he scored 28 points on 10-for-17 shooting including 4-of-5 from three-point range alongside two rebounds, and one assist, was flushed in the end as TNT fell to 2-2. (PNA)