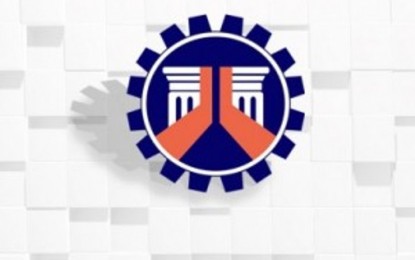 TACLOBAN CITY – The first solon of the newly created Southern Leyte's 2nd legislative district is pushing for the creation of an additional Department of Public Works and Highways (DPWH) district engineering office in the province.
Outgoing Vice Governor Christopherson Yap, the 2nd district congressman-elect, said the establishment of the office is a priority since this is crucial in the rehabilitation of infrastructure destroyed by Typhoon Odette in December 2021.
"This is the first bill that I will file since the proposal did not make it in the 18th Congress. We want a fully functional DPWH office independent from the regional office," Yap told the Philippine News Agency (PNA) in an interview on Friday.
On Nov. 24, 2021, DPWH Acting Secretary Roger Mercado issued a directive creating the Southern Leyte sub-district engineering office to be "manned by appropriate personnel from the regional office and other district engineering offices" within Eastern Visayas.
"All fund releases for Southern Leyte sub-district engineering office (DEO) will be coursed through DPWH regional office until such time that the said sub-DEO office becomes a regular DEO and shall be called as Southern Leyte 2nd DEO," the order reads.
Currently, the sub-district office shares office space with the DPWH Southern Leyte district engineering office in Maasin City, the capital of Southern Leyte.
Yap said the proposed location of the new DPWH office is in San Juan town, which is 106 kilometers away from Maasin.
Under existing policies, a congressional district is qualified for the creation of a new DEO for as long as it has at least 100 kilometers length of a national highway, a land area of 250 square kilometers, and a population of not less than 250,000.
The province met all the parameters, according to Yap, who will be stepping down as vice-governor end of the month.
The creation, however, requires approval from the House of Representatives.
President Rodrigo Duterte signed into law Republic Act 11198 on Feb. 1, 2019 dividing the province into two congressional districts.
Under the law, the first district is composed of the city of Maasin and the towns of Macrohon, Padre Burgos, Limasawa, Malitbog, Tomas Oppus, and Bontoc.
Sogod, Libagon, Liloan, San Francisco, Pintuyan, San Ricardo, St. Bernard, Anahawan, San Juan, Hinundayan, Hinunangan, and Silago comprise the second district.
Mercado sponsored the law as a Southern Leyte representative before his appointment to the Cabinet post. (PNA)