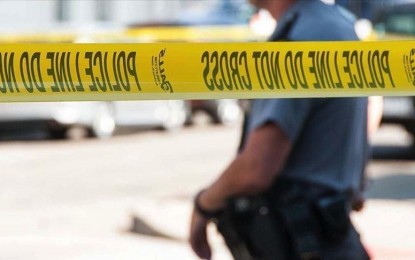 WASHINGTON – Two people were killed and another was injured Thursday evening after a gunman opened fire inside a church in the US state of Alabama, according to police.
The shooting took place at St. Stephen's Episcopal Church in Vestavia Hills.
"From what we've gathered from the circumstances of this evening, a lone suspect entered a small group church meeting and began shooting," Capt. Shane Ware from the Vestavia Hills Police Department said at a press conference.
Two people are dead and one person is being treated for an unknown injury at a local hospital, said Ware.
The suspect who opened fire inside the church is in custody.
The motive behind the shooting remains unknown.
The shooting came amid an uproar across the US after a series of mass shootings that left scores of people dead.
President Joe Biden has urged Congress to implement strict gun laws including common-sense gun safety laws to reduce gun violence. (Anadolu)