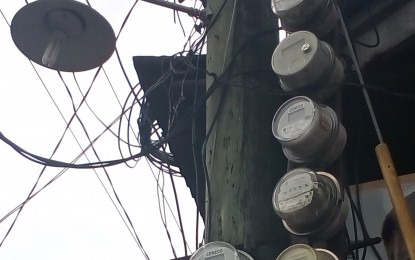 BACOLOD CITY – Higher power costs increased residential power rates of two distribution utilities in Negros Occidental this June.
On Friday, separate data from the Central Negros Electric Cooperative (Ceneco) and Negros Occidental Electric Cooperative (Noceco) showed the rate adjustment was reflected in the generation charge and other charges.
In the current billing month, Ceneco reported a rate of PHP12.11 per kilowatt hour (kWh) or an increase of PHP0.977 from last month's PHP11.14 per kWh.
Ervin Stan Leo Ticar, acting general manager, said in a statement "the rate hike can be attributed to the increase in generation, transmission and systems loss charges".
"(This is) caused by the surge in Palm Concepcion Power Corp (PCPC) fuel rate, increase in power cost, and other pass through charges such as value added tax," he added.
Ceneco serves power consumers in the cities of Bago, Talisay, and Silay, as well as the municipalities of Murcia and Don Salvador Benedicto.
Over at southern Negros, the service area of Noceco, electricity rate climbed by PHP1.4039 kWh -- from PHP12.3584 in May to PHP13.7623 per kWh in June.
In a statement, general manager Ray Bustamante said the main driver of the higher electricity rate is the increase in the generation charge.
The increase was pegged at PHP0.8939 -- from PHP7.1029 last month to PHP7.9968 per kWh this month.
"The increase in the overall rates is due to the higher power cost from the Wholesale Electricity Spot Market (WESM) and Kepco SPC Power Corp. (KSPC)," Bustamante said.
He noted that despite the increase in the WESM price, its lower cost moderated the cost of power charged by the KSPC and PCPC, which resumed normal operation after a scheduled outage last month.
It is the higher power cost of PCPC that hiked the average price of the generated rate, he added. (PNA)