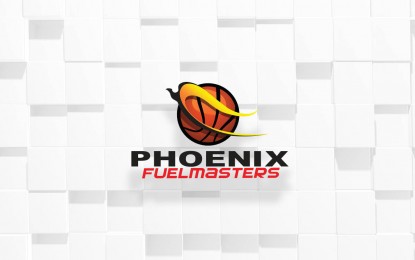 MANILA – Phoenix smothered Terrafirma in the first half before sealing them off in the end for a 97-74 win on Friday in the PBA Philippine Cup at the Ynares Center in Antipolo City.
In the battle pitting the two remaining winless squads entering the day, the Fuel Masters stifled the Dyip in the first 24 minutes, holding them to just 24 points even as they started the third quarter on a 15-0 run to open the largest lead not just of the game but also of the season at 35, 59-24.
Terrafirma got its offense later in the game and cut the lead down to 14, 77-63, with 5:56 left in the fourth quarter, but Phoenix recovered just in time to seal the blowout.
Jason Perkins led the Fuel Masters, who tied the Magnolia Hotshots and the Rain Or Shine Elasto Painters in eighth at 1-2, with 17 points, nine rebounds, and five assists.
Coach Topex Robinson, however, revealed that Perkins was playing with his morale not at 100 percent after finding out about something that happened in his family.
"There's just an emergency in his family in the [United] States, and it happened before the game. He asked me if it's OK for him to leave right after the game because he's going through a lot right now. We just hope and pray that it will be OK," Robinson said.
Matthew Wright added 11 points, five rebounds, 10 assists, and four steals, while Javee Mocon chipped in 10 points, 10 rebounds, and one assist.
RJ Jazul and Encho Serrano also made 10 markers each.
In his long-awaited Phoenix debut, Sean Anthony chipped in nine points, 12 rebounds, one assist, and two steals.
"Having Sean back is a bright spot for us," Robinson said of Anthony, who made a PBA return after recovering from a foot surgery to fix bone spurs.
"Having that kind of guy who kinda gets everybody together," Robinson added. "His leadership is so important to us, so that's something we are excited about."
Joseph Gabayni made 16 points, nine boards, four dimes, and one block off the bench for the Dyip, which crashed to the bottom of the standings at 0-3. (PNA)