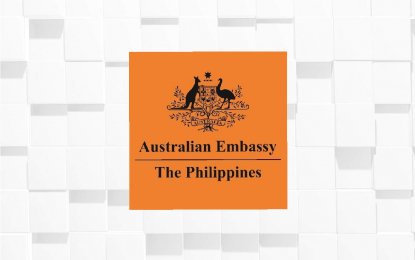 MANILA – The Australian Embassy in Manila assured the Philippines that it can rely on Canberra as a partner in upholding rules-based order in the region.
The statement, dated June 17, comes after Foreign Affairs Secretary Teodoro Locsin Jr. expressed disappointment over Australia's decision not to support the Philippines' bid in the United Nations Commission on the Limits of the Continental Shelf (CLCS).
The Embassy said Australia does not disclose specific details of its voting intentions on each multilateral candidacy but it gave assurance that it "remains firmly committed" to working with Manila, including in the CLCS.
"Australia remains firmly committed to working with the Philippines and other partners, including in the CLCS, to support the UNCLOS (UN Convention on the Law of the Sea) in establishing maritime zones and upholding the rules-based order," according to the statement.
"As a long-standing partner and strong supporter of the Philippines, Australia highly values our maritime cooperation. The Philippines can rely on Australia," it added.
In a June 15 tweet, posted by the Department of Foreign Affairs, Locsin said: "I am extremely disappointed Australia cannot support our candidature to the CLCS. Stuck out my neck for AUKUS. Thought we were partners in upholding rules-based order in the maritime domain. Come through for us."
Locsin was referring to AUKUS, the trilateral security pact between Australia, the United Kingdom, and the United States, which is seen to counter China's growing influence in the Indo-Pacific.
READ: Filipino ocean governance expert wins seat at UN CLCS
Despite Australia's lack of support, National Mapping and Resource Information Authority (NAMRIA) Deputy Administrator Efren Carandang won a seat at the CLCS on June 16, with 113 votes from a total of 164 states present after "four tough rounds of voting".
Carandang, who competed with eight other candidates under the Asia-Pacific Group (APG), is the first Filipino to secure a position at the UN body. (PNA)