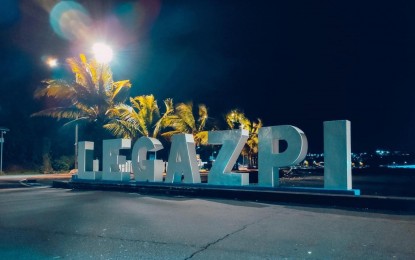 LEGAZPI CITY – The massive vaccination efforts of the city government here have borne fruit with 185,219 individuals now fully vaccinated as of Friday, representing 107.8 percent of its target of 171,766.
Based on the data from the City Health Office (CHO), already completely vaccinated were 15,475 elderly citizens; 149,994 aged 18 to 59; 16,241 aged 12 to 17; and 3,509 aged 5 to 11.
Dr. Fulbert Gillego of the CHO, in an interview on Saturday, said information and house-to-house campaign in partnership with public hospitals, schools, and national government agencies contributed to the success.
"We exceeded the 70 percent target herd immunity because we entertained walk-in persons even though they are not residents of Legazpi. And the Department of Health credited these vaccinated persons to Legazpi City," Gillego said.
The city has no active Covid-19 cases for 27 days now, or since May 22.
Gillego said quarantine facilities established by the city government helped in curbing cases as infected persons were immediately isolated.
Legazpi's six isolation facilities are the Ibalong Centrum for Recreation (ICR), Legazpi City community isolation centers at the main building of the ICR and Legazpi City Science High School, Covid-19 center in Barangay Arimbay, Jennifer's Garden in Barangay 15, and the Isolation Facility Center Great Pacific.
The city likewise purchased antigen testing kits that helped screen potential positive cases. (PNA)