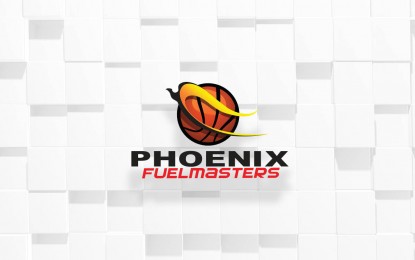 MANILA – Phoenix Fuel Masters rode on the hot hands of RJ Jazul to buck off a huge game from the returning Rey Nambatac and pip Rain or Shine (ROS) Elasto Painters, 106-102, in a PBA Philippine Cup Father's Day game at the Mall of Asia Arena in Pasay City.
The Fuel Masters nearly lost an 18-point lead, but they prevailed in the end thanks partly to a huge dagger from Jazul.
Phoenix was up, 63-45, at the start of the third quarter, but ROS stormed back later in the period and eventually cut the lead down to just one, 87-86, with 9:30 left in the fourth quarter.
The Fuel Masters appeared to have restored order after extending their lead back to 10, 100-90, with 3:25 to play, but the E-Painters threatened again by trimming the gap to just three, 103-100, on a Nambatac triple with 49 seconds left.
In the next play, however, Jazul doused some cold water on ROS' comeback trail after responding with a three-pointer of his own to put the lead back up to six.
"Nagkataon lang na medyo sinwerte noong latter part at saka I have to be composed for the last part para hindi ma-rattle 'yung grupo (It just so happened that somehow I got lucky during the latter part and then I have to be composed for the last part so that the group would not be rattled)," said Jazul, who finished with 25 points on 7-of-10 shooting including 6-of-8 on threes to lead the Fuel Masters.
Gabe Norwood scored on a quick layup to cut the lead down to four even as his team forced a stop on the other end, but Nambatac missed a long trey that sealed the fate of both squads.
Matthew Wright added 20 points, six rebounds, six assists, and three steals for the Fuel Masters, who have now won back-to-back games after a 0-2 start.
"For us, it's about being better from our last game. We're just looking at the small wins that we have," said coach Topex Robinson after the win. "We just brought the experience of playing with the Columbian (Terrafirma) Dyip."
After missing their game against Barangay Ginebra last Wednesday night, Nambatac returned with a bang for the Elasto Painters, dropping 27 points, four rebounds, two assists, and one steal, but it did not stop them from losing their third straight game after winning in their season opener against the Converge FiberXers. (PNA)