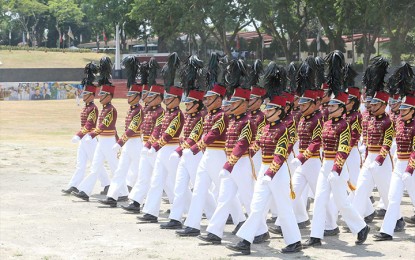 MANILA – A cadet of the Philippine National Police Academy (PNPA) has died of heat stroke over the weekend.
In a statement on Monday, Maj. Gen. Alexander Sampaga, director of PNPA, said Cadet Rafael Sakkam, a native of Sinunuc, Zamboanga City and member of Class of 2026, passed away on June 18.
Barely two weeks before his death, Sakkam was rushed to Qualimed Hospital in Sta. Rosa City, Laguna on June 7 after passing out while having an afternoon road run.
Sampaga said following the incident, the academy adopted tight measures and interventions to ensure sufficient hydration of cadets during summer training.
"We would like to reassure the public that the PNPA Administration will never cease working to establish effective yet proactive approaches to our cadets' training and development, with top priority given to their health, safety, and well-being," Sampaga said.
The academy assured that Sakkam's family would be given assistance. (PNA)