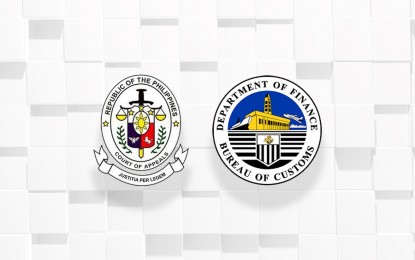 MANILA – The Court of Appeals (CA) has reversed the one-year suspension without pay imposed by the Office of the Ombudsman (OMB) on a customs officer who refused a reassignment.
The CA's Second Division granted on June 13 the petition of Bureau of Customs (BOC) operations officer Dolores Domingo and set aside the Aug. 14, 2019 decision of the OMB that found her guilty of gross insubordination.
It ruled that the OMB's decision was "arrived at arbitrarily or in disregard of law and the evidence on record".
Domingo was reassigned in December 2016 from the Assessment and Operations Coordinating Group of the BOC Port of Manila to the Port of Cagayan de Oro.
She appealed her reassignment to then-BOC Commissioner Nicanor Faeldon, saying it was brought about by her feud with former director Milo Maestrecampo.
Domingo said it would be oppressive as well as cruel that she would be forced to rent a place and require frequent travels to fulfill her obligations as a mother.
While her appeal was pending, the BOC recommended that she be formally charged with gross insubordination for her refusal to receive and comply with the reassignment.
In 2019, Commissioner Rey Leonardo Guerrero, who replaced Faeldon, referred the pending matter to the OMB.
The CA said Domingo's lateral movement from Manila to Cagayan de Oro is a reassignment "not immediately effective" as the Civil Service Commission had yet to decide on her appeal.
"There is thus no duty for Domingo to first report to the Port of Cagayan de Oro pending such appeal," the CA said.
It said while the findings of the Ombudsman, like all quasi-judicial and administrative agencies, are generally accorded finality by the courts by reason of the special expertise of these agencies, it found in Domingo's case "that the Ombudsman's findings are inconsistent with the evidence on record". (PNA)