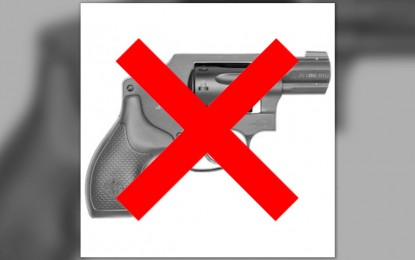 MANILA – The Court of Appeals (CA) convicted a former village chief in Manila for illegal possession of firearms during the election gun ban in 2004.
The CA on June 13 said there is "no compelling reason" to reconsider its Jan. 25, 2021 ruling that sentenced Guillermo Dadios, former chair of Barangay 187, Zone 17 in Obrero, Tondo, to up to two years imprisonment.
The original CA decision affirmed the October 2018 verdict of the Manila Regional Trial Court Branch 10, which also disqualified Dadios from holding public office and exercising his right to suffrage.
The CA similarly ordered the forfeiture to the government of the firearm, a .38 caliber Smith & Wesson revolver.
On March 3, 2004 which was covered by the election gun ban, Dadios responded to a commotion at the corner of R. Papa and F. Aguilar Streets where a man was mauled following a traffic altercation.
Dadios joined the group in harming the man and fired his revolver when police officers arrived.
Dadios denied firing shots and said he usually leaves his gun at his office. He admitted though that he did not apply for exemption, contrary to his earlier pronouncement when arrested.
In convicting Dadios, the court noted several witnesses, including the mother of the man mauled and responding policemen, who testified that he brandished and fired his firearm in public. (PNA)