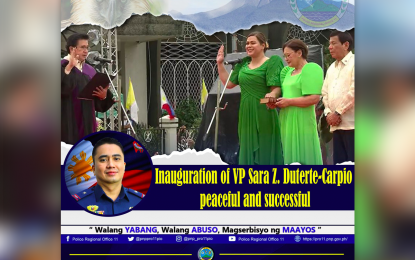 DAVAO CITY – Vice President-elect Sara Z. Duterte said she will adopt the work arrangement of her father, President Rodrigo Duterte, which involves performing her official duties in Metro Manila but continuing to live in Davao City.

"It does not necessarily have to be the weekends. (My trips back home) will depend on the demands of my job. But yes, I will be living in Davao City but working in Metro Manila," she said in an interview with local reporters Monday.

She also said she will carry her management style in the City Mayor's Office to her new role in the Department of Education (DepEd).

"In my office, we do a weekly planning schedule. We are always one week ahead in planning; it is possible that the same will happen [in DepEd)," she said.

Asked whether her father will play any role in her stint as vice president, the outgoing city mayor said their relationship does not go over the bounds of work.

"Yung relationship namin hindi namin pinag-uusapan ang trabaho, politics. Ang pinag-uusapan namin, chismis sa pamilya (We do not talk of work and politics. We only gossip about what's what in the family)," she said with a laugh.

Meanwhile, the vice president-elect's inauguration Sunday at the San Pedro Square here was generally peaceful, police said.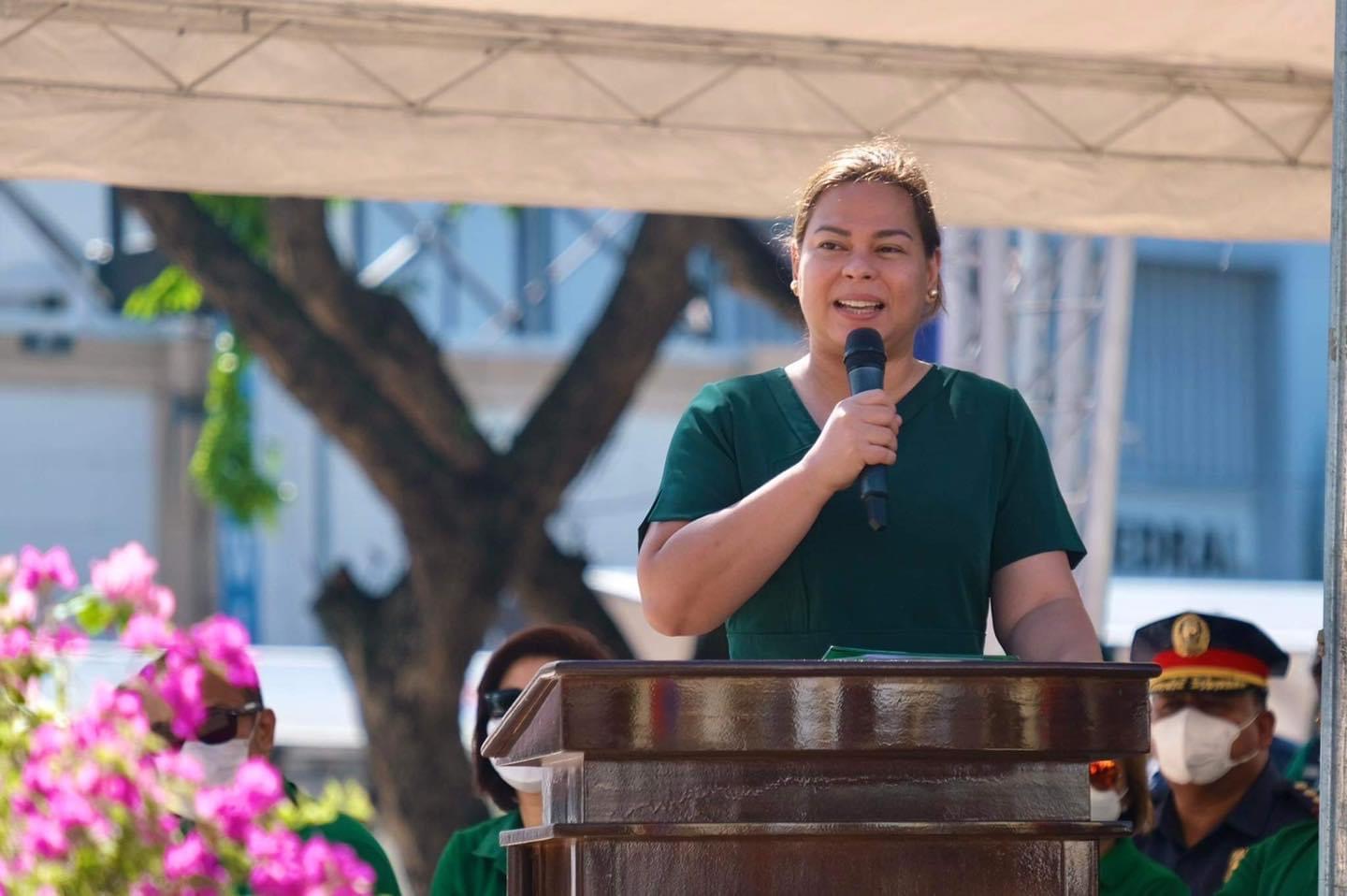 In a statement, the Police Regional Office in Davao Region (PRO-11) said Monday the security sector managed to implement "all security measures and protocols devised for the peaceful and orderly conduct" of the country's 15th vice president.

At least 7,000 police and military personnel were fielded during the event at the San Pedro Square in the city to secure some 20,000 spectators.

A mass at the San Pedro Church preceded the inauguration rites.

"The task group was also successful in securing the 600 VIPs (very important persons) coming from various locations across the country," the statement said.

Meanwhile, Maj. Ma. Teresita Gaspan, the Davao City Police Office spokesperson, also noted that police recorded zero crime during the inauguration, which lasted until 11:30 p.m. to accommodate photo opportunities.

"We owe these all to our task force comprising the security cluster and to all who have sacrificed themselves for the successful conduct of the inauguration of VP Sara Duterte," Gaspan said.

Maj. Gen. Nolasco Mempin, the Army's 10th Infantry Division commander, said some 3,000 troops were deployed by the different AFP units for the event.

Mempin said they ensured that border control points, as well as the regional boundaries, were on full alert, resulting in zero or no recorded atrocities from any threat groups, including the communist New People's Army. (PNA)