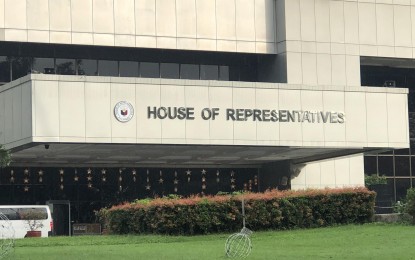 MANILA – House ways and means committee chair Joey Salceda on Monday urged incoming Trade Secretary Alfredo Pascual to complete the work undertaken by the Duterte administration in crafting the comprehensive Strategic Investment Priorities Plan (SIPP) of the Corporate Recovery and Tax Incentives for Enterprises (CREATE) law.
Salceda said the SIPP would allow foreign and domestic investors to apply for tax incentives for their respective sectors.
"I will engage Secretary Pascual on this matter to see how we can craft it in a way that also matches his and the President's (President-elect Ferdinand Marcos Jr.) vision for our industries during his term," Salceda told reporters in a message.
He noted that the Department of Trade and Industry adopted a three-stage approach to crafting the SIPP, which are interim, transitional, and comprehensive SIPP.
He said the current SIPP in effect is meant to be the transitional plan.
Salceda said he "anticipates a more holistic approach" in the comprehensive SIPP, with details on what incentives can be used to spur growth at certain stages of incentivized industries.
"In other words, the comprehensive SIPP will be our country's top instrument of industrial planning," he said.
The CREATE law, which took effect on April 11, 2021, reduced corporate income tax (CIT) from 30 percent to 25 percent for large corporations and to 20 percent for small and medium enterprises that have net taxable income not higher than PHP5 million.
It provides fiscal relief to both domestic and foreign investors doing businesses in the country, a move seen to encourage businessmen to put up domestic operations in a bid to boost economic activities and help in the continued recovery of the economy. (PNA)