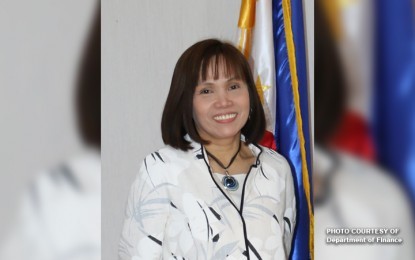 MANILA – The Bureau of the Treasury (BTr) partially awarded on Monday the Treasury bills (T-bills) across-the-board after investors asked for high yield anew.
It offered the 91-day, 182-day, and 364-day papers for PHP5 billion each tenor but awarded PHP3.07 billion, PHP3.62 billion, and PHP3.85 billion, respectively.
Total tenders for the three-month paper amounted to PHP11.285 billion while it reached PHP5.82 billion for the six-month paper and PHP5.5 billion for the one-year paper.
The average rate of the three-month paper rose to 1.759 percent, the six-month paper to 2.132 percent; and the one-year tenor to 2.454 percent.
These were at 1.572 percent for the 91-day paper, 1.934 percent for the 182-day T-bill, and 2.325 percent for the 364-day tenor during the auction last June 13.
National Treasurer Rosalia de Leon said the uptick in T-bill rates is "expected" given the need to "cushion against upward adjustments in rates delivered by Fed (Federal Reserve) and to be followed on Thursday by the (Bangko Sentral ng Pilipinas' policy-making Monetary Board) MB to quell rising price pressures."
"While incoming (Bangko Sentral ng Pilipinas) Gov(ernor) (Felipe) Medalla spoke of gradual tightening, some analysts still see a 50 bps (basis points) move following (the) 75 bps delivered by (the) Fed to slash elevated inflation," she said.
Last week, the Fed's key rates were hiked by 75 basis points in a bid to temper the acceleration in US consumer price index (CPI), which rose further to 8.6 percent last May, the fastest since 1981.
The latest rate increase brought to 150 basis the jump in the Fed's key rates since last March.
The MB hiked the BSP's key rates by 25 basis points last May, the first since 2018 and after the total of 200 basis points reduction in 2020, which is part of the central bank's pandemic-related measures.
BSP Governor Benjamin Diokno earlier hinted of another rate hike this month since although inflation is expected to post faster rates in the coming months, continued recovery of the domestic economy provides monetary authorities to increase the central bank's key policy rates. (PNA)