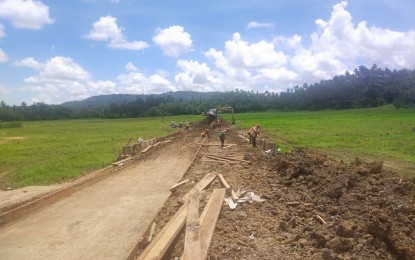 TACLOBAN CITY – The province of Northern Samar spent only PHP14.44 million of the PHP120 million budget intended for the implementation of the Barangay Development Program (BDP) in six villages previously threatened by the New People's Army (NPA).
In an update presented Monday night by the Department of the Interior and Local Government (DILG) regional office here, only 12.04 percent of the total allocation has been liquidated as of June 8 with just six months left before the expiration of the budget's validity.
At least PHP94.53 million have been obligated to the local government, but the utilization remains low, according to DILG. There are still PHP105.51 million unused funds as of early June.
Department of Budget and Management (DBM) Eastern Visayas Regional Director Imelda Laceras reminded the Northern Samar provincial government that the 2021 allotment can only be disbursed until Dec. 31, 2022.
"We only have about six months to go. There must be aggressive efforts to be done. The funds should be used since these were considered for reversion to the National Treasury," Laceras said.
Major Gen. Edgardo de Leon, commander of the Philippine Army's 8th Infantry Division said funds should be used within the year since this will affect future proposed funds for conflict-stricken communities.
"The issues on absorptive capacity of local government units are one of the considerations why the PHP20 million allocation per village in 20121 was significantly reduced to PHP4 million in 2022," de Leon said during the meeting.
Daryl Robin Ong from the Northern Samar provincial engineering office said the local government and contractors came up with catch-up plans to disburse the remaining funds within the year.
"The project has been delayed due to unfavorable weather in Northern Samar. There's always rain during the early part of 2022. We encouraged contractors to fast-track since the weather has already improved. They have been working day and night," Ong said.
The BDP seeks to implement 35 projects in six communities in Northern Samar. Civil works some of these projects have started late last year and early this year.
These projects include PHP31.93 million farm-to-market roads, PHP17.49 million water and sanitation system, PHP18.5 million health stations, PHP24.8 million for school buildings, PHP11 million electrification, PHP10.05 million assistance to poor families, and PHP6.22 million agricultural and livelihood training assistance.
Recipient villages are Quezon in Catarman; Calantiao in Bobon; Hitopian, Nagoocan, and Osang villages in Catubig; and San Miguel village in Las Navas town.
The BDP is a flagship program of the National Task Force to End Local Communist Armed Conflict, which was conceptualized to address insurgency by bringing sustainable solutions and basic services to communities in need. (PNA)