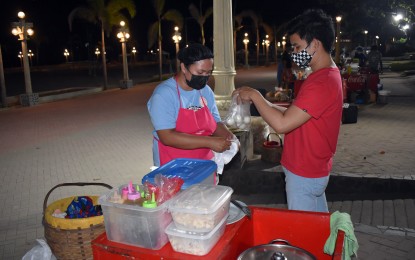 DUMAGUETE CITY – The Negros Oriental Chamber of Commerce and Industry (NOCCI) is pushing for the passage of a food safety ordinance by the city council here to prevent food poisoning among locals and visitors.
Dumaguete-based businessman Edward Du told the Philippine News Agency that he presented their proposal during a committee hearing Tuesday on the draft ordinance that the chamber prepared for food safety standards.
This, he said, is aimed at ensuring people are protected from food-borne and water-borne illnesses.
Du said they are hoping the measure will be passed at the earliest time possible before the holding of the Association of Southeast Asian Nations (Asean) School Games (ASG) here in November.
"We are seeking this measure to avoid a repeat of the food poisoning incident during the Palarong Pambansa games held here in 2013 where some 100 athletes came down with symptoms after having consumed contaminated food," he said.
The Philippines will be hosting the 12th Asean School Games to be held in Dumaguete, with 10 countries from the Asean participating in various sporting events.
He also noted the recent food poisoning of hundreds of learners and adult family members in the town of Sta. Catalina after they drank bottled fresh milk that appeared to have been stale already.
The milk was distributed through the Department of Education (DepEd) under its feeding program undertaken with the National Dairy Authority.
The business group is proposing that a safety seal be given to all food outlets, street food sellers, and even ambulant vendors, among others, Du said.
He added that there has to be proper labeling of food products, complete with contact information, for easy identification and location of the sellers in the event of a food poisoning incident.
Du said the specific details of the proposed ordinance were discussed during the committee hearing.
The proposed measure is based on Republic Act 10611 or the "An Act to Strengthen the Food Safety Regulatory System in the Country to Protect Consumer Health and Facilitate Market Access of Local Foods and Food Products, and for Other Purposes," he said. (PNA)