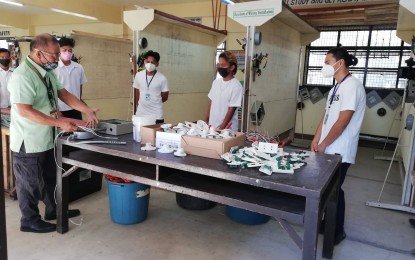 SAN JOSE DE BUENAVISTA, Antique – With her brand of "strong leadership", Vice President-elect Sara Duterte-Carpio is expected to bring in innovative solutions to fight the coronavirus disease 2019 (Covid-19) that affects the learning process of school children.
"Vice President Duterte-Carpio is one leader who would really implement whatever is good for the children and what is according to the law," Danny Tardo, who hails from Mindanao but is now residing in Antique, said in an interview Tuesday.
Tardo said they expect Duterte-Carpio to come up with plans or strategies to keep Covid-19 cases low in the country so school children in particular can return to face-to-face classes.
"The quality of learning of the DepEd (Department of Education) learners is really different if they are able to receive direct instructions from their teachers inside their classrooms rather than only having modular classes," he said.
Tardo said he also hopes that Duterte-Carpio will take a look at the low salaries of teachers for them to be inspired to impart their knowledge to their learners.
A government employee, Galileo Magbanua, is looking forward to the newly-inaugurated Vice President to bring in reforms in the curriculum.
"I am expecting that the DepEd subject good, manner and right conduct (GMRC) in elementary level would be revived while new subjects, such as on disaster preparedness and agriculture, could be introduced," he said.
Magbanua said GMRC is necessary to be inculcated early among the learners so children would grow up as good citizens of the country.
Aside from their salaries, more training for teachers needs to be provided, he added. (PNA)