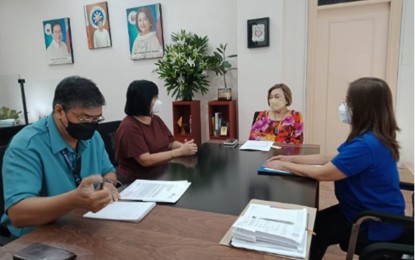 MEYCAUAYAN CITY, Bulacan – The Department of Trade and Industry (DTI) provincial office here is taking up measures to revive the tannery and jewelry industries in this city which have been greatly affected by the coronavirus disease 2019 (Covid-19) pandemic.
Mary Grace Sta. Ana Reyes, DTI-Bulacan information officer, said on Tuesday that tannery and jewelry are among the sunset industries here that need to be revitalized to create more jobs and give the residents a better income.
"In the span of time, there were underlying factors why these sectors remained in status quo or even deteriorated in operations. This included also the effects of the Covid -19 pandemic," Reyes said in an interview.
She cited the urgent need for adopting new business models and concepts, including strengthening and reactivating industry associations' visibility in the development process, which is seen as crucial for the business community to thrive in the fast-changing times.
"DTI- Bulacan sees the urgency of having an organized body and association to grow and expand them. Thus, initiatives to conduct consultative meetings among existing and micro, small, and medium enterprises (MSMEs) engaged in the priority sectors are in the pipeline," she said.
At present, she said the DTI-Bulacan is working hand in hand with local MSMEs in the crafting of industry plans and roadmaps.
Aside from tannery and jewelry industries, Reyes said DTI-Bulacan is eyeing the creation of new industry sectors that can adopt innovations and sustainability concepts to make MSMEs cope with the changing times.
"The Covid-19 pandemic has changed the local economic landscape thus, it is urgent to promote innovation and sustainability as strategies for industry development and expansion," she added. (PNA)